Our Re:Think project supports young people aged 13- 25, living in Bolton, with their emotional health and well-being. We offer free one-to-one support for young people who may be struggling with low mood, low confidence or low self-esteem. All one-to-one sessions are person centered and designed around the needs of the young people. One-to-one support can be delivered within School or in our Community space at Bolton YMCA.
If you are a parent, carer or professional and know a young person who would like to access our service, please complete our referral form below.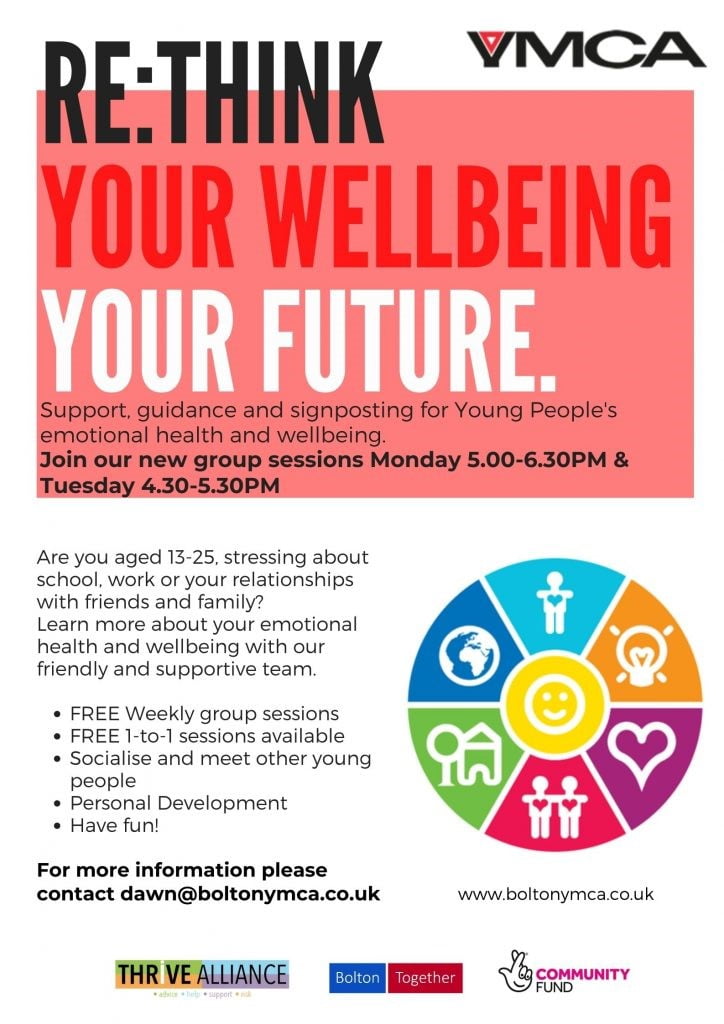 FAQ's- Thrive
Can I self-refer into the service?
If you are 16 or over you can self-refer, otherwise we would need consent from a parent/guardian for your referral.
Do I have to have the one to one sessions at School?
No, it's completely up to you whether you want to have your sessions at School or at YMCA.
How many sessions can I expect to have?
Usually a maximum of 6-8 one to one sessions are delivered but this can vary person to person, depending on circumstance.
Can I bring someone with me to the sessions or do I have to attend alone?
Yes, you are more than welcome to bring someone along with you for support to the sessions.